Over 70,000 Car, Truck and SUV Parts
The Largest Selection of Dismantled Vipers in the USA!
Industry's Finest Used Auto Parts Are Found At Don Scharf Automotive
Great Prices. Great Used Auto Parts. Great Customer Service. These are the most important things to our customers and we are committed to providing the very best of all of them. At Don Scharf Automotive our customers are like family. We are dedicated to providing only the highest quality used auto parts for both foreign and domestic cars, SUV's, Trucks, and Vans to the consumer. We are proud to offer used performance parts as well and offer the largest selection of disassembled Dodge Viper parts industrywide. We offer a large inventory of excellent value recycled auto parts for all makes and models at amazing prices, far below what a new OEM replacement would cost. This goes a long way in helping you save time and money when it comes to locating parts. 
Our goal is to provide our customers with a one-stop shop when it comes to parts replacement. We consider ourselves to be unique to the industry and that starts with our parts selection. We buy race team spare parts and OEM factory closeouts in an effort to provide a super convenient shopping experience for all our customer's needs.
Our customer support team is not only extremely knowledgeable about automotive parts. They represent our business with professionalism and finesse when it comes to our customers. Frankly speaking, we believe when you buy performance or auto salvage parts at Don Scharf Automotive you deserve excellence and we are committed to providing the winning formula that makes us stand apart from our competitors. We value your patronage and aim to provide outstanding customer service to win your loyalty as a customer.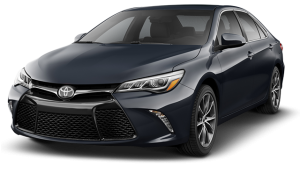 We have now have an even more convenient way to shop at Don Scharf Automotive with our easy to use online parts locator where you can purchase any part, anywhere, anytime, nationwide. Have your parts conveniently shipped to your home or business and get your auto repair or replacement project started today. 
We want you to know how much we appreciate your business. Make sure to stop by and visit our facility if you happen to be in the Eagle River, Wisconsin area. We like to get to know you personally, if not we can be reached by phone or email during our company hours. We are looking forward to doing business with you! Enjoy shopping at Don Scharf Automotive for all of your used auto parts needs. 
Foreign & Domestic Used Auto Parts All Makes and Models 
Complete Inventory Of Highest Quality Used Automotive Parts Available
 Friendly and Highly Knowledgeable Customer Support Team 
Questions About Your Parts?

nationwide shipping
Fast & Easy Delivery
Easy returns
365 days for free returns

convenient payments
Major Credit Cards & PayPal